Beauty Salon Boca Raton, Florida
With highly talented professionals and years of experience in hair styling and makeup our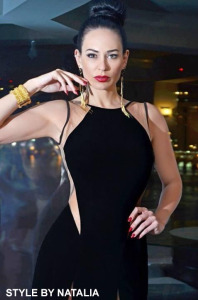 licensed Cosmetologists will ensure you look and feel your best for every occasion. We use a wide range of professional products including MAC, Makeup Forever and Versace among several others…
With a keen eye for color and use of innovative techniques Salon Sora's Makeup Artists can create a look for you to compliment any style for any occasion.
Salon Sora's Cosmetologists experience ranges from the red carpet, film, weddings, runway and everything in between. They have worked on numerous celebrities and been published in several magazines. Whether you are a bride in search of the perfect artist for your big day or a reputable company looking for a professional with experience and skill, our makeup artist in Boca Raton, FL takes pride in all her work and will always exceed your expectations.
Salon Sora is a full-service beauty salon in Boca Raton, Florida specializing in hair, nail and skin treatment services for men and women.
MILAN BUILDING – PENTHOUSE LEVEL 1675 N MILITARY TRAIL #700 BOCA RATON, FL 33486