Facials in Boca Raton, FL
Salon Sora is proud to offer you one of the finest facials in Boca Raton, FL with Linda Creta, a premier medical aesthetician who holds several skincare degrees.
Experience our Sora Signature facial which is ninety minutes of pure bliss. The state certified medical aesthetician at Salon Sora uses only the finest organic skincare products which will have your skin looking years younger in a very short time.
Salon Sora| Boca Raton's Premier Facial Salon
S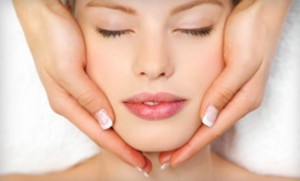 alon Sora offers every conceivable facial; European, deep pore, oxygen, collagen, and acne just to name a few. We also offer microdermabrasion using state of the art Diamond Peel technology. This treatment will help your skin look younger and softer and also helps reduce fine lines and wrinkles. We also offer the latest IPL, (intense pulsed light) Laser treatments which can help reduce or remove sunspots, age spots,and rosacea.
Salon Sora offers permanent makeup using the latest micro-needle technology to help minimize discomfort. Ask for a complimentary consultation when you come in.
Stop in today to experience one of the best facials in Boca Raton.
Salon Sora offers full-service Facials in Boca Raton, FL for Men and Women, as well as specialized hair, nail and skin treatment services.
MILAN BUILDING – PENTHOUSE LEVEL 1675 N MILITARY TRAIL #700 BOCA RATON, FL 33486
Facial Salon Boca Raton, Fl